Do You Want To Understand Spanish Grammar?
I Will Help You!
If you are short on time, you can get access to Spanish For Beginners: Spanish Grammar Made Easy here:
What Is Spanish for Beginners: Spanish Grammar Made Easy?
From: James A. Smith (The Course Creator & Your Personal Tutor!)
Welcome! I'm James, and for the last decade I have been teaching English-speaking students like you how to speak and master fluency in Spanish.
Progression starts with knowledge of the basics.
If you're here, you're probably tired of struggling with Spanish grammar, ready to break free from confusing language rules, and unlock the true power of fluency.
Introducing the groundbreaking course that will revolutionize your language journey – "Spanish Grammar Made Easy."
Picture this: effortless conversations, confident expressions, and mastering Spanish grammar with ease. This course is built on the belief that grammar shouldn't be a roadblock in your language journey.
So, say adiós to tedious, mind-numbing drills. I have put together 30+ short, concise, and engaging video lessons.
And they're effective. Just see what my students have to say.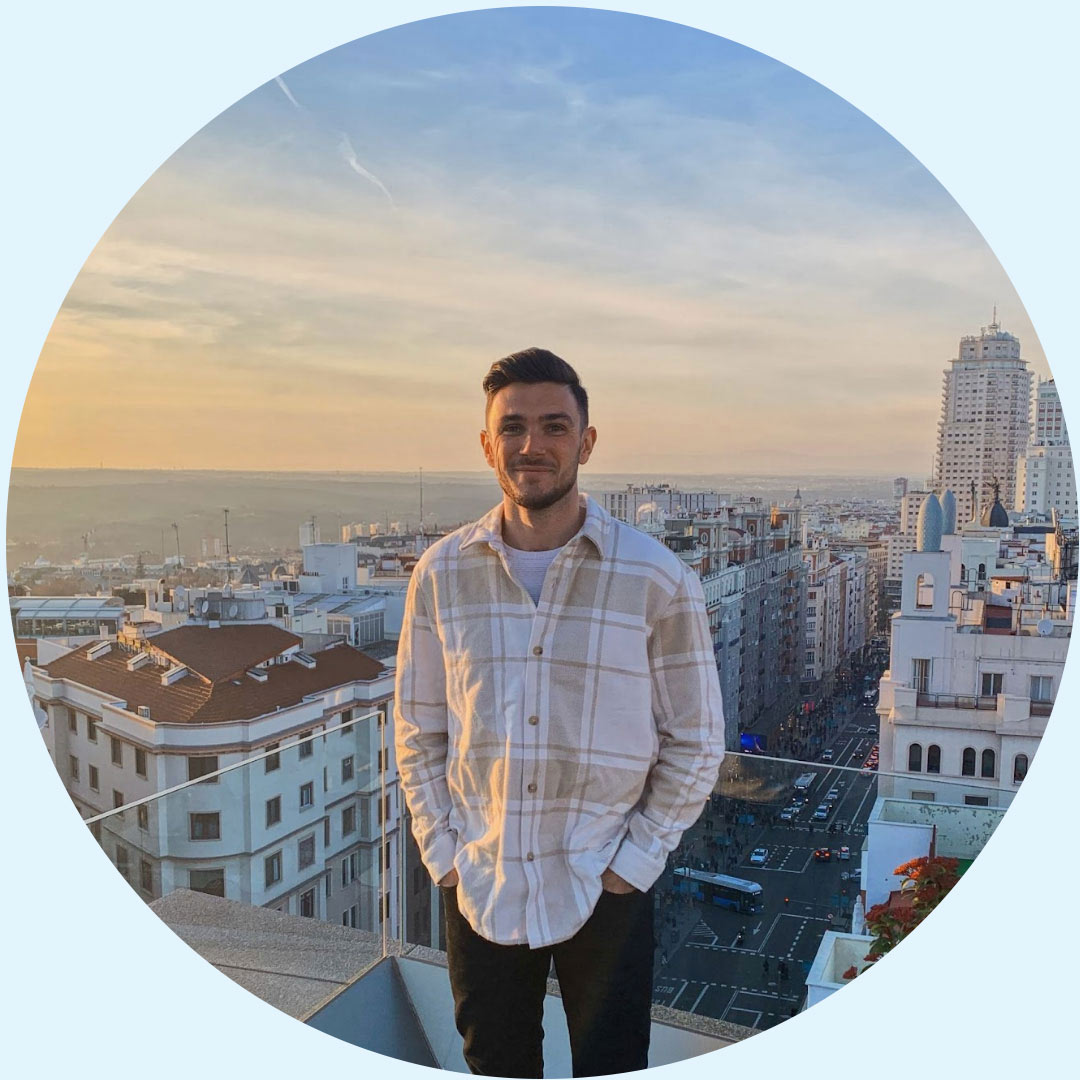 WATCH A SAMPLE OF WHAT TO EXPECT
Take a Sneak Peek Here of What to Expect
A Comprehensive Overview:
We'll cover all the essential grammar topics you need to know at this stage, leaving no stone unturned on your path to fluency.
A Classroom Approach:
This is like being with a tutor one-to-one. But it's short, quick and to the point. You won't have time to get bored!
Master that Accent:
You'll have plenty of opportunity to repeat after me, and master your Spanish accent.
Tailor-Made Classes:
No regurgitated material. Original course material with clear and thorough explanations.
Slow or Fast-Paced Learning:
Take each lesson whenever it suits you, with no obligation to rush.
Proof That Spanish Learners Love This Course.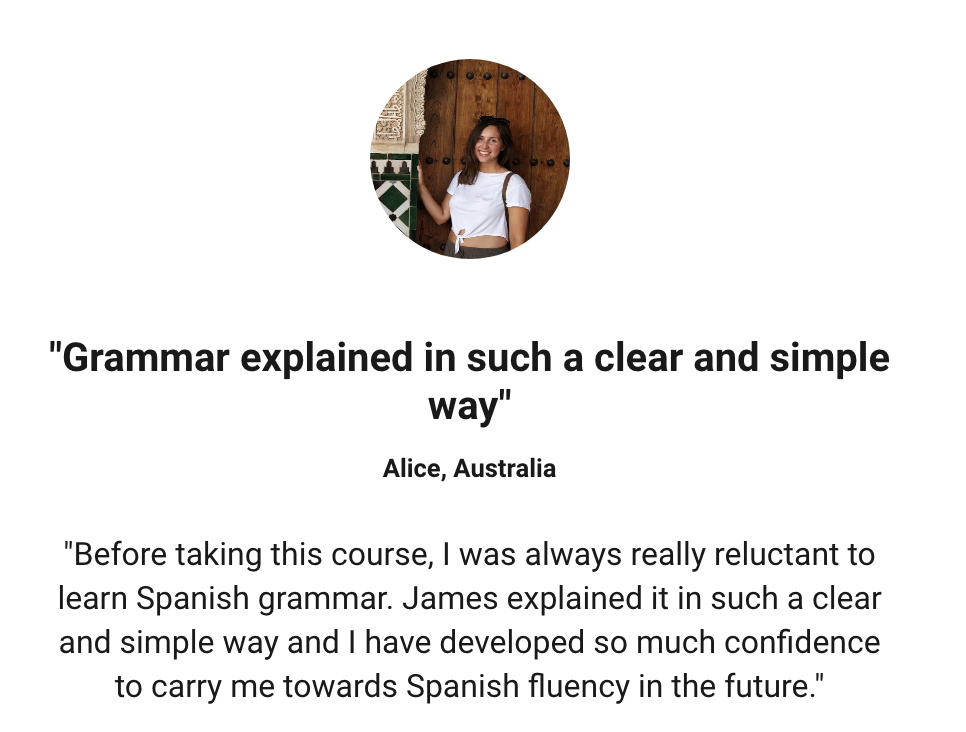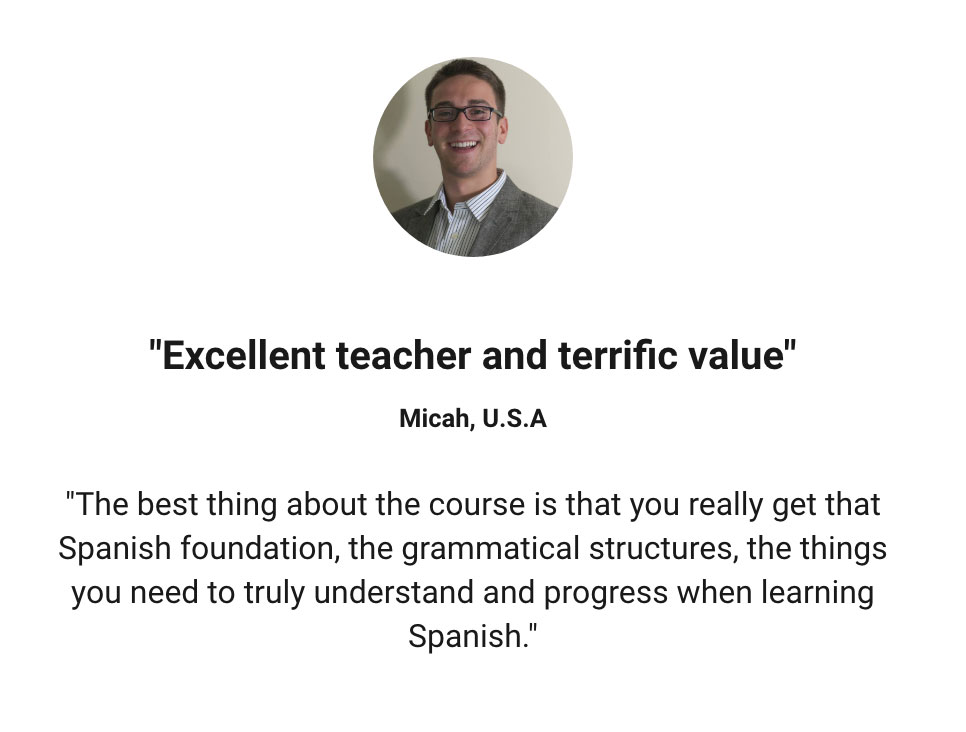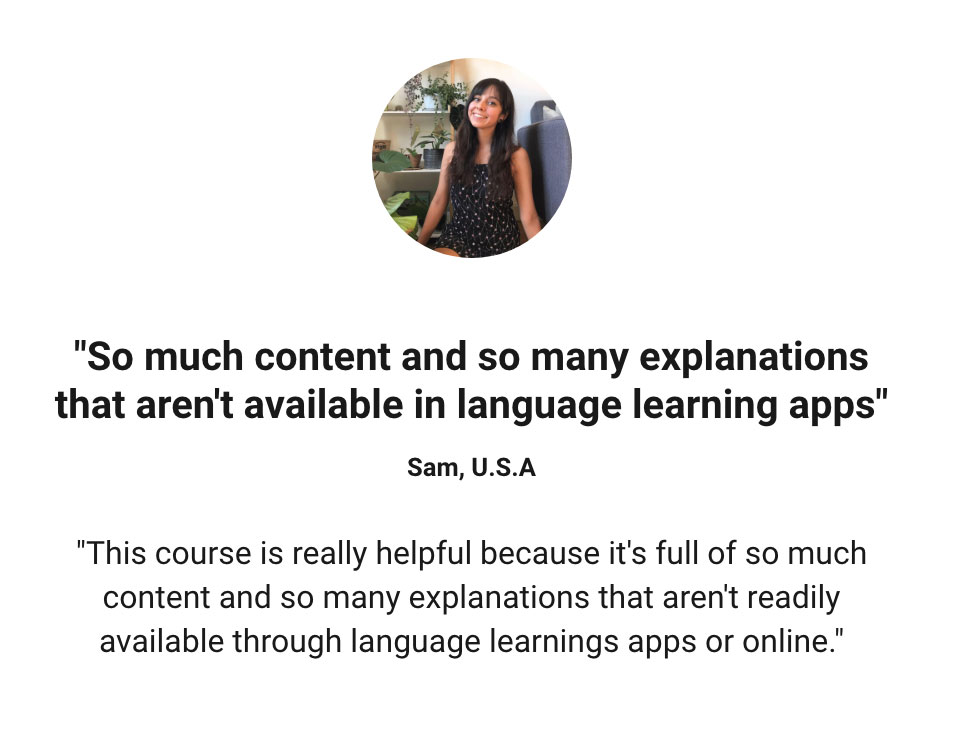 🤔 "How do I know this British guy can actually speak Spanish"? 🤔
It's a valid question! I made the video below as proof.
With the right direction and approach, you too can learn Spanish from scratch and speak like a native. Just like me.
Take the Leap of Language Faith
Don't let your fear of grammar hold you back from reaching fluency.
Seize the opportunity to communicate with confidence, connect with Spanish speakers on a deeper level, and embrace a world of endless opportunities!
🎯 What's included in "Spanish Grammar Made Easy"? 🎯
🚀 About Your Spanish Tutor
💬 Useful Spanish Phrases – Frases Útiles en Español
🔤 The Alphabet – El Alfabeto
🔢 Figures & Numbers – Las Cifras y Los Números
👤 Personal Information – Datos Personales
🌍 Countries & Nationalities – Países y Nacionalidades
👪 Family – La Familia
🔠 Using the Verb To Be – 'SER' 
🤳 Using the Verb To Call Oneself – 'LLAMARSE'
👥 Describing Yourself & Others – Describirse
🎨 Colours – Los Colores
📰 Definite & Indefinite Articles in Spanish – Los Artículos Definidos e Indefinidos
📝 An Introduction to Spanish Verbs & The Present Tense
👉 Demonstrative Pronouns – Pronombres Demostrativos
👫 Personal Pronouns – Pronombres Personales – I, You, He, She, We etc.
Say Goodbye to Fear of Grammar
Start Your Path to Fluency
Mastering Spanish grammar has never been more affordable!
For a mind-blowing $67, you'll unlock the doors to over 30 informative lessons, each serving up a juicy nugget of valuable language goodness.
I've done the math – that's a jaw-dropping price of just $1.91 per lesson!
Are you ready to embark on a language journey that's both effective and budget-friendly?
Seize the Opportunity and Enroll Now for Just $67! 🔥
1. How much does Spanish Grammar Made Simple cost?
Spanish Grammar Made Simple is priced at $67.
2. Do I get access to the whole course?
Yes, upon enrollment, you will gain full access to the entire course.
3. What variety of Spanish do you teach in the course?
James learned Spanish in Spain, and while his background influences the course content, the grammar taught is universal and applicable to Latin America as well. In this course, you will learn both Spanish forms, ensuring you have a comprehensive understanding of the language across different regions.
4. Is this course compatible with mobile devices?
Yes, the course is fully compatible with mobile devices as it is hosted on YouTube. Upon completing the payment, you will receive a private link that allows you to access the course on your mobile device for convenient learning on the go.
5. Is this a one-time payment or a subscription-based course?
This course is a one-time payment. Once you make the payment, you'll have unlimited access to the course material without any recurring charges.
6. I'm not a complete beginner. Is this course still relevant for me?
Absolutely! While Spanish Grammar Made Simple is beginner-friendly, it's also designed to be relevant and beneficial for intermediate level learners. The course delves into grammatical elements that will help you elevate your language skills and refine your understanding of Spanish grammar.
7. What's the duration of the course?
The course consists of approximately 1 hour and 45 minutes of study material. Due to the nature of the topics and new information, it is advised to watch each video 3-4 times for optimal results.
8. Can I study at my own pace?
Yes, you have complete flexibility in your learning journey. Feel free to study the course material at your preferred pace, allowing you to balance your language learning with your daily activities.
9. Why is the course in US Dollars?
The course is priced in US Dollars to accommodate students from diverse countries around the world. The US Dollar is widely accepted and easily accessible for international transactions. Don't worry about currency conversions – you can purchase the course on PayPal or using any debit or credit card, and your bank will automatically convert the USD to your local currency at the current market rate.
10. How is Spanish Grammar Made Simple different?
Unlike many other courses, Spanish Grammar Made Simple focuses specifically on the grammar rules that will make your path to fluency so much quicker if you master them early.
11. What does the course contain?
The course contains 30+ bitesize lessons, including useful Spanish phrases, the alphabet, figures & numbers, providing personal Information, countries & nationalities, describing family, using the verb to be – 'SER', using the verb to call oneself – 'LLAMARSE', describing yourself and others, colors, definite and indefinite articles in Spanish, an introduction to Spanish verbs and the present tense, demonstrative pronouns, and personal pronouns.
12. Why is this course so cheap?
While the course packs immense value and covers essential aspects of Spanish grammar, I wanted to ensure it remains accessible and budget-friendly for learners like you. Additionally, my goal is to build a thriving community of language enthusiasts, and I hope you'll stay with me as I continue creating future courses. By offering this course at a reasonable price, I aim to welcome more learners into our community, fostering a supportive and enriching environment for all language learners to grow together. Hopefully, your journey doesn't end here – it's just the beginning of an exciting language adventure!
Who are we?

LearnSpanishwithJames.com is part of Content Epic Ltd. We are a registered UK Company:
CONTENT EPIC LIMTED
Company Number: 14729148